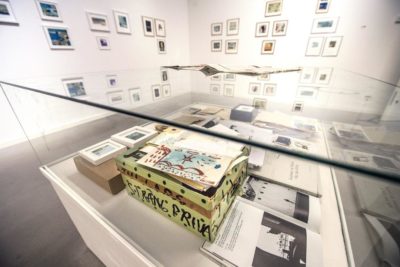 After many years Lars Lerin succeeded in tricking out his friend and art colleague K G Ohlsson from the Torsby forests. His exhibition is now shown throughout the summer at the Lerin Museum in Karlstad.
The last time K G Ohlsson exhibited every 2008, then at Värmlands museum. Prior to that he had not shown any works for about 15 years, says Lars.
– It feels great to be here now. We have talked about it for a very long time, but it has never become reality. But this time Lars decided a specific time, this summer, and here I am, says K G Ohlsson. Read more in VF in Swedish.